The VTX 1800
Home Page
|
Current Weather
|
Weather Graphs
|
Location
|
System Stats
|
54 Dodge
|
The Pic's
|
The Dogs

After selling off the Harley once we decided to pack up and try to move to the east coast, I soon found myself wanting another bike or some kind of project to keep me busy (and broke!). I noticed the Honda VTX models on ebay and went and tried one at the local dealership. Once tricked out with lots of chrome and extras, the bikes looked impressive not to mention the 1800 cc engine (largest production V-twin out there)! I have owned Honda's before, both a 1984 Nighthawk 650 and while stationed in Japan a CB400 that was indestructable. It was a pass down bike to those that transferred there. I was the forth known owner and we all tried to blow it up with no success, what a bike! Knowing the quality and reputation of Honda the VTX 1800 C on ebay I found was right for my new scoot. It's a 2002 VTX 1800 C with 11K and already had numerous mods installed like the Power Commander III, Jardine forward controls with matching grips and sideburner exhaust. The bike was purchased from PA and shipped to WA via Federal Motorcycle Transport. However those original extras were only the start. I have now installed Bub Jug Hugger exhaust, Bridgestone Battlax 200 rear and 130 front tires, Paladin Quick Release 3 backrest/luggage rack, Kury tach, Kury license plate bracket with red led's and changed the clear lenses to red, Kury Pro-R Hypercharger, Kury Deep Dish front signal lights, Coyote Gas Cap Hinge, F-sytle radiator cover and lots and lots of Kuryakyn chrome! I have also completed the desmog mod using German Pete's block off plates and removal of the SAS. The PCIII was way out of tune and needed to be mapped. I had the bike ran on the dyno and a custom map entered. What a difference!! The 1800 with mostly stock parts is now cranking out 99 HP and 115.6 ft lbs of torque to the rear wheel. Below are the pics of the bike when purchased and I'll update the site with newer pictures as the project progresses, so stay tuned!

December 2006 eBay Pictures - The VTX When Purchased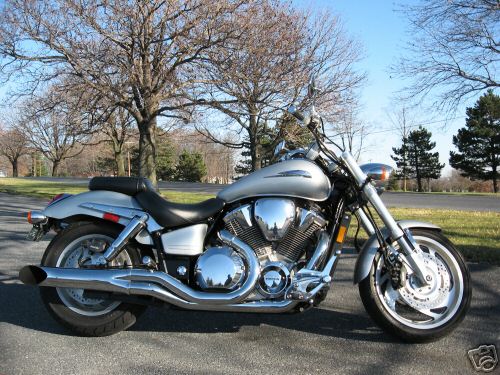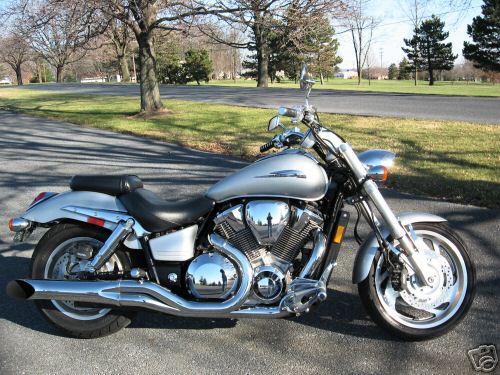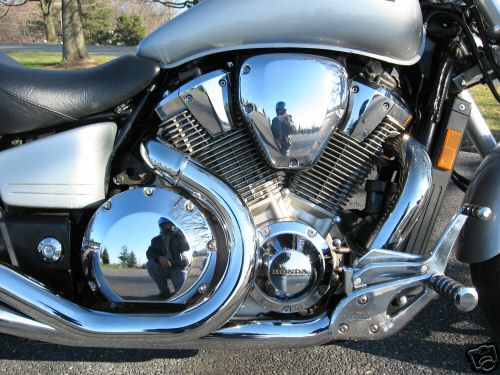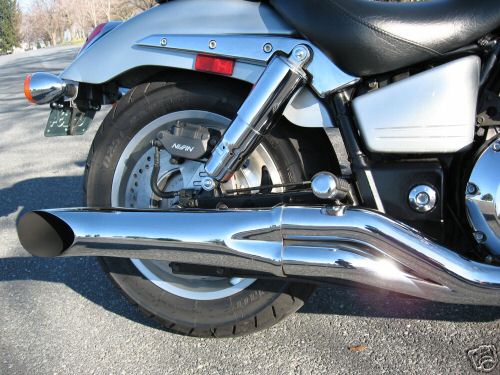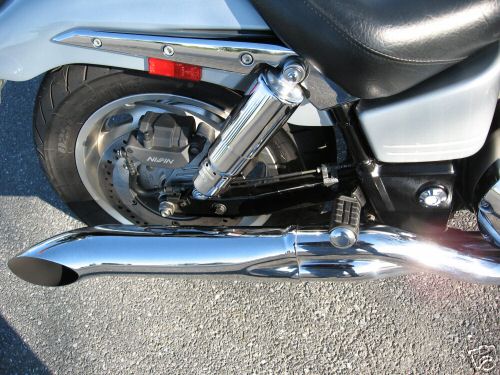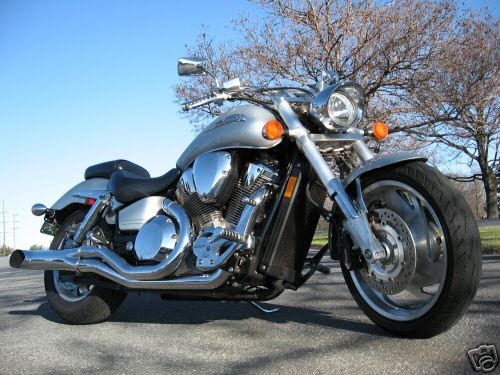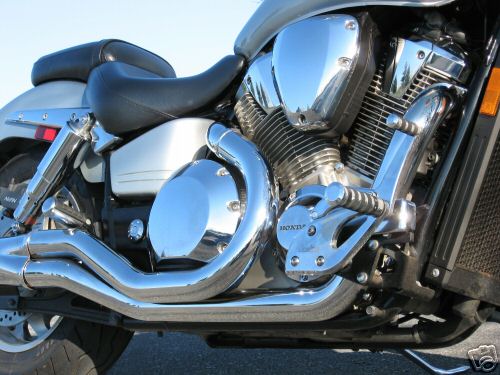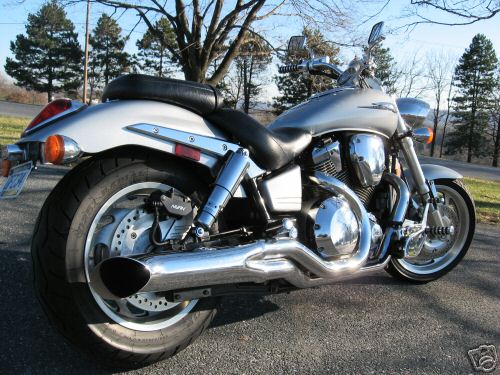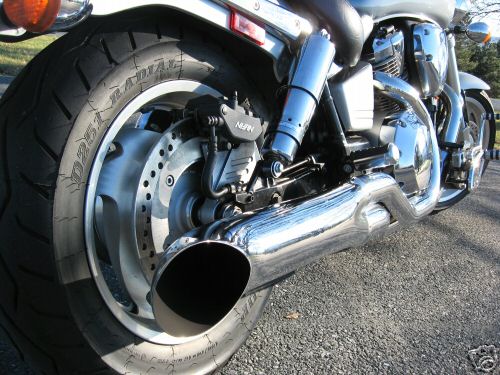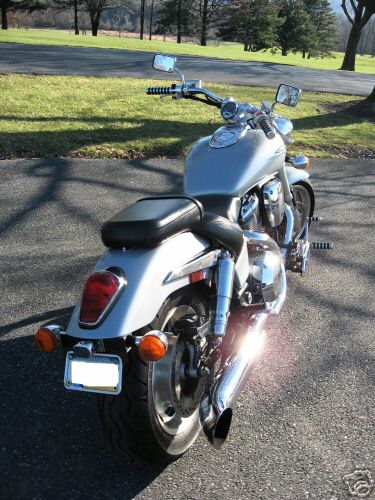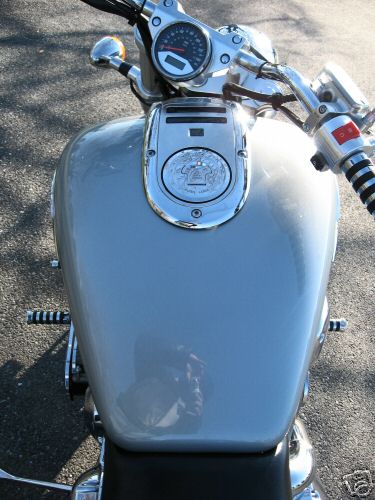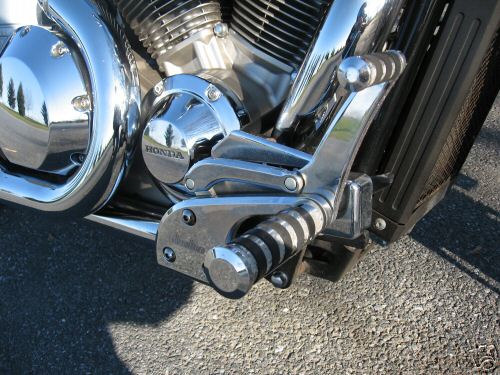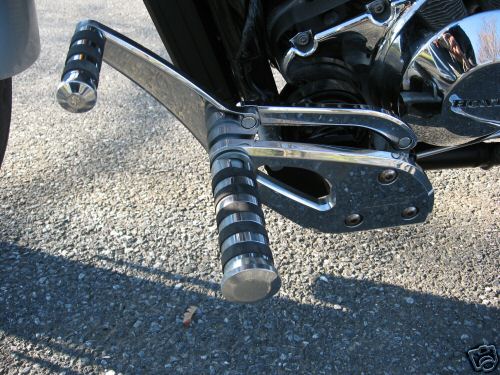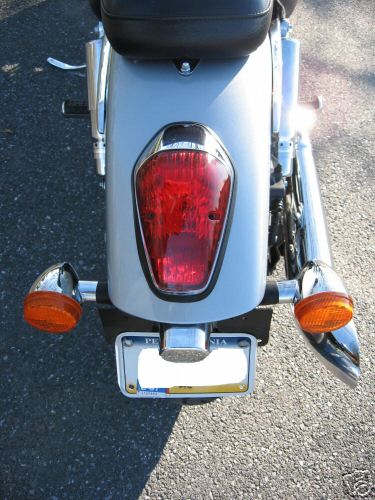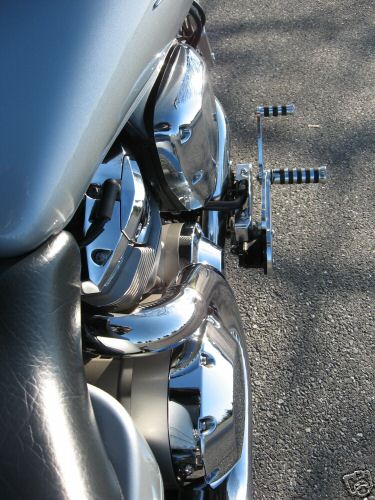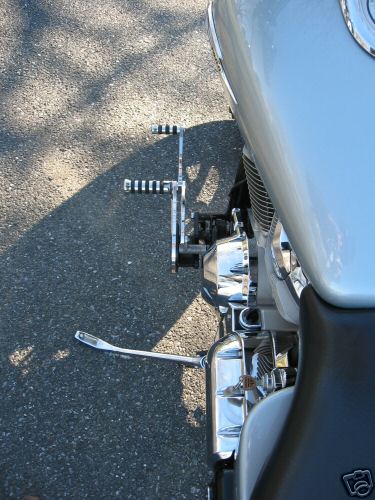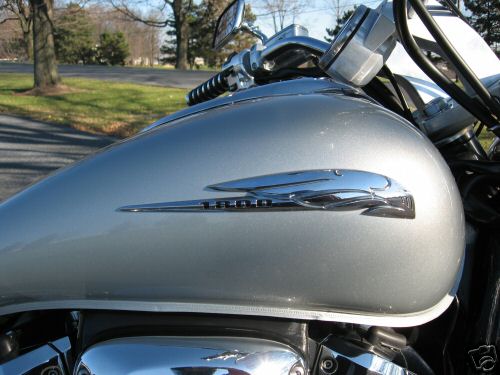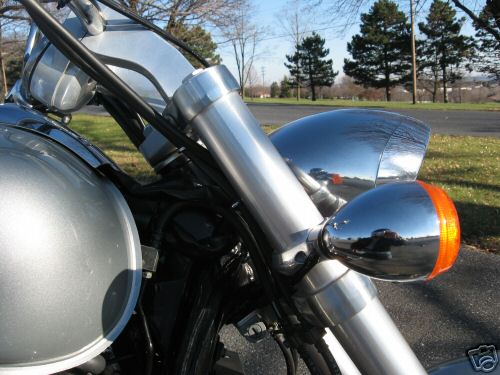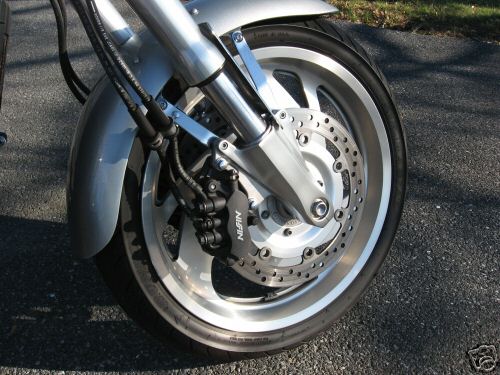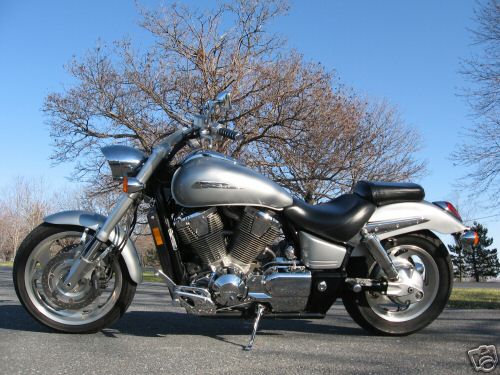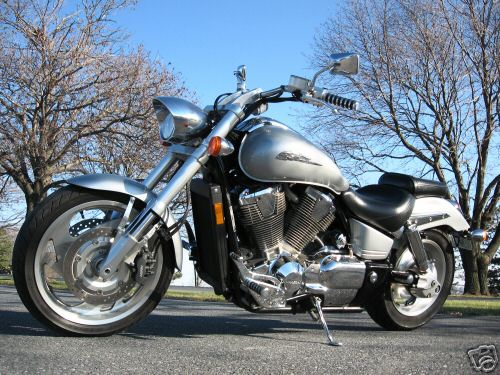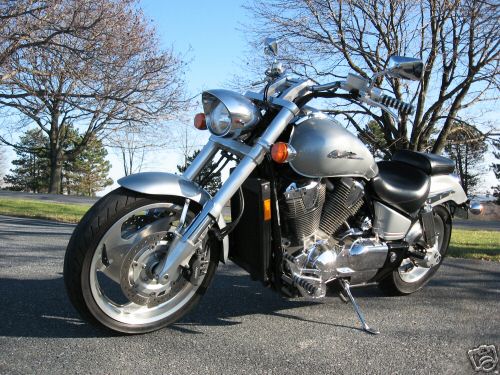 January 2007 The X-formation Begins - Starting To Add The New Parts and Chrome!