"The Original TRIO!

From Left to Right; Mickey - Guam Boonie Dog (Stray)
Skippy - Guam Boonie Dog (Stray)
Blacky - Black Lab, She adopted us when we moved to Port Orchard, Washington.

R.I.P. Skippy, December 1992 - April 2004

R.I.P. Blacky, December 1995 - January 2006


R.I.P. Mickey, July 1993 (found on beach) - October 2006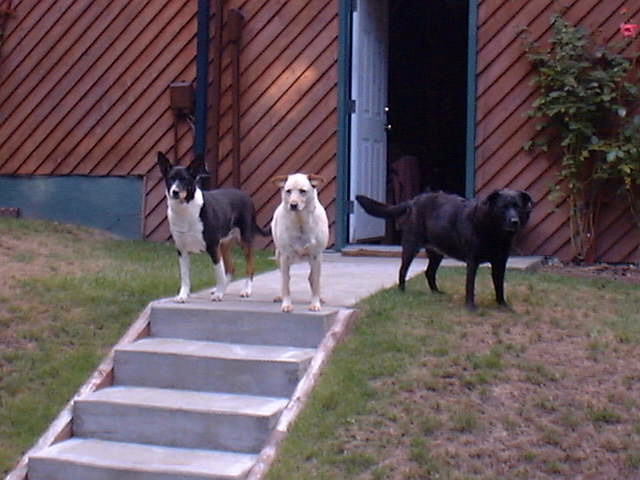 Buster (Chunky Monkey), RIP, Adopted Jan 2006 - Jan 2007 (Paralysis)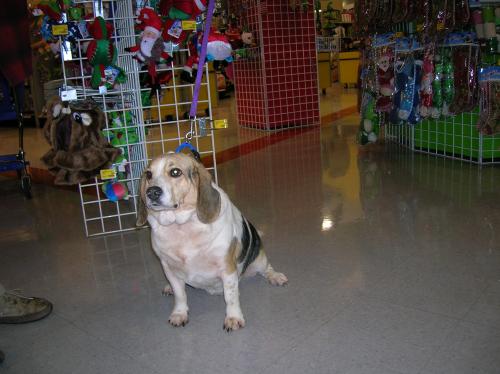 Showing off at the local Petco store wanting to be adopted. This is where we found him and had to have him!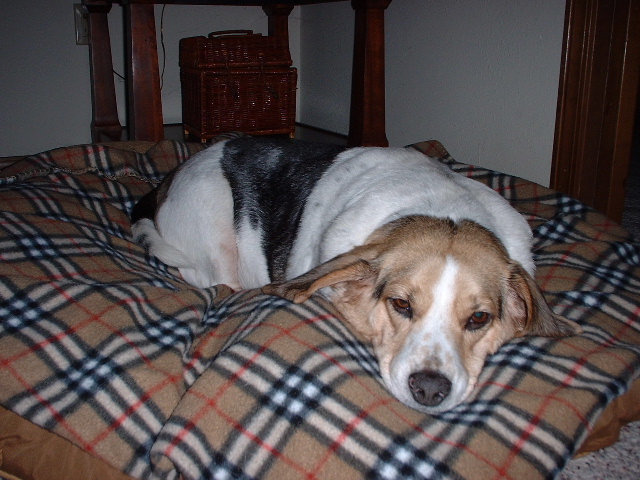 Relaxing after a walk in the woods.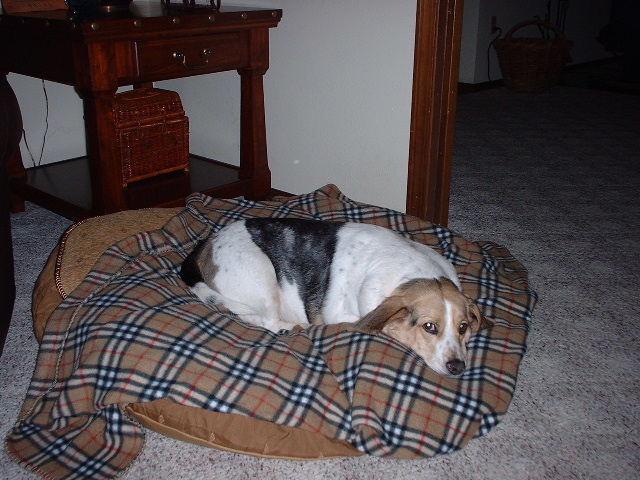 Buster. His original name was not known and he was called Dave when we met him. Dave just didn't seem to fit and once we tried calling him by different names, Buster was the name that perked his ears up and he came to us. He was a stray that was found and the owners could not be located. He was on the beefy side even with diet and long walks in the woods. Buster liked looking out the glass doors at all the squirrels and birds and trying to chase them, especially the racoons at the bird feeder. Busters new friend is named Willy. He was rescued from the Tacoma Shelter with hardly any teeth and very skiddish from what appears to be very bad owners. He's a great little dog and likes to howl when he gets the chance.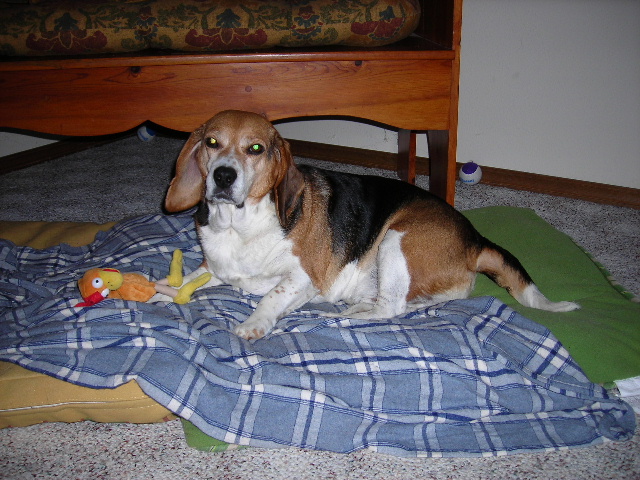 Willy is lonely now that his buddy Buster is gone. Willy likes to ride, loves going for his daily walk and FOOD! Willy is a true chow hound! His favorite place, his bed. We will find Willy a new friend soon but waiting to see how the move back east goes prior to finding him another pal.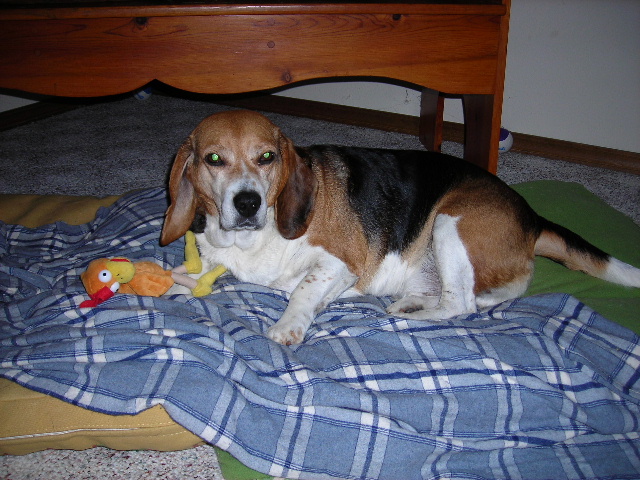 Willy has the run of the house, all the food and attention, for now!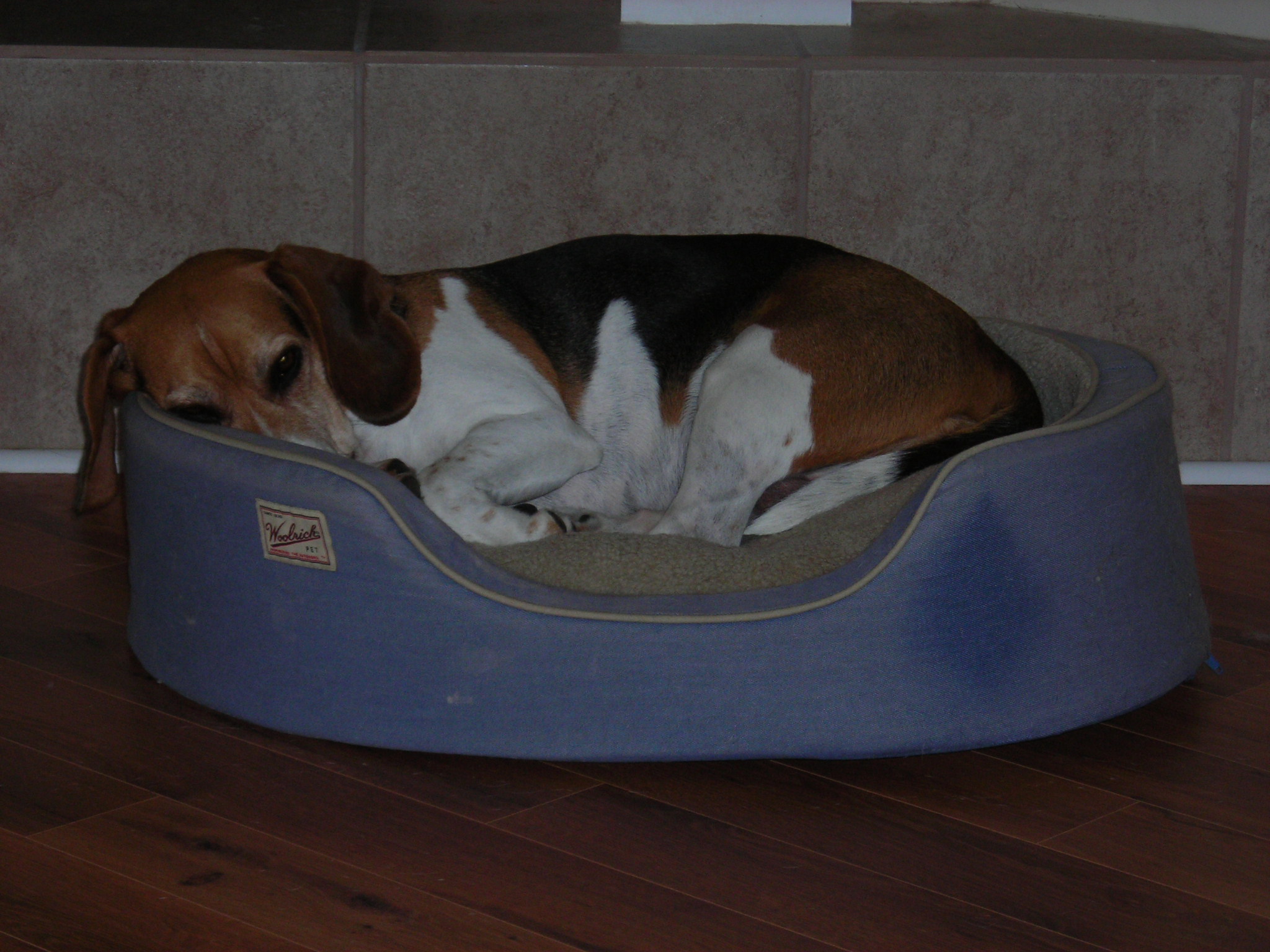 Say hello to Roscoe! Roscoe has his own and unique personality! He is constantly on the move looking for anything to chase or play with. We got Roscoe from a couple in WA prior to moving to Florida. He did not like the flight and told EVERYONE along the way. He barked and howled non-stop until we let him out of his travel kennel upon arrival. The two beagles get along well as long as Roscoe doesn't get in the way of Willy's food. He love's to cuddle with whoever is sitting on the couch or chair. He can do the "Beagle Dance" and is well known for his blanket flipping trick! He's is now spoiled rotten and knows it!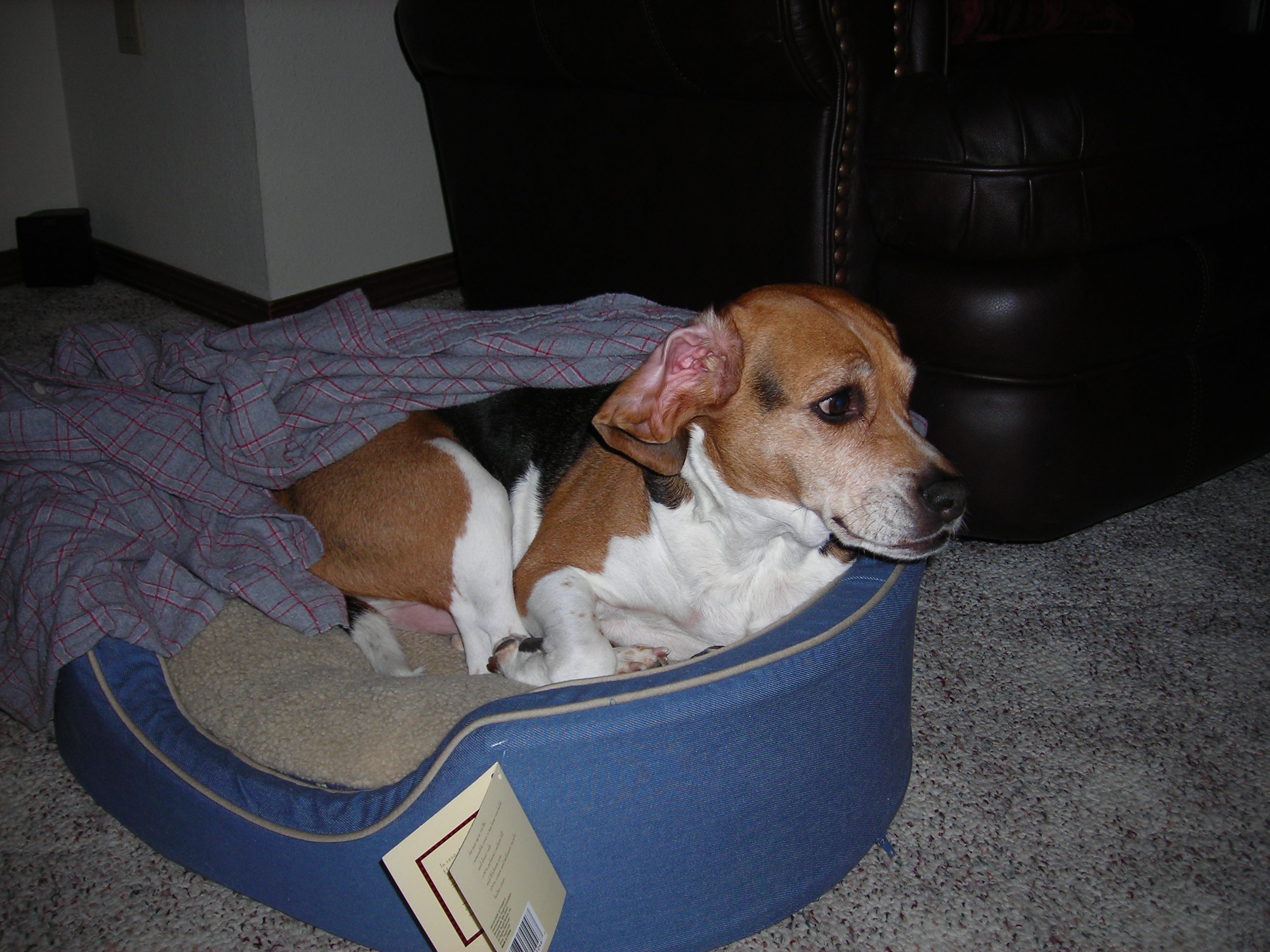 Roscoe with his favorite bed! Both Willy and Roscoe need dental plans. Roscoe has large gaps and crooked teeth which give him a funny "podunk" smile. Since moving to Florida, we learned he does not like thunder. He howls away during a thunderstorm and now stresses Willy out in the process. What a hound! Roscoe passed away the summer of 2011 due to a tumor in his spine which caused severe pain and we had to put him down. He is still our favorite pup because of his personality. He was special! RIP Roscoe!!
Roscoe hanging out by the pool in his favorite chair. He's hoping something will land in the yard to chase or the squirrel will forget he's there!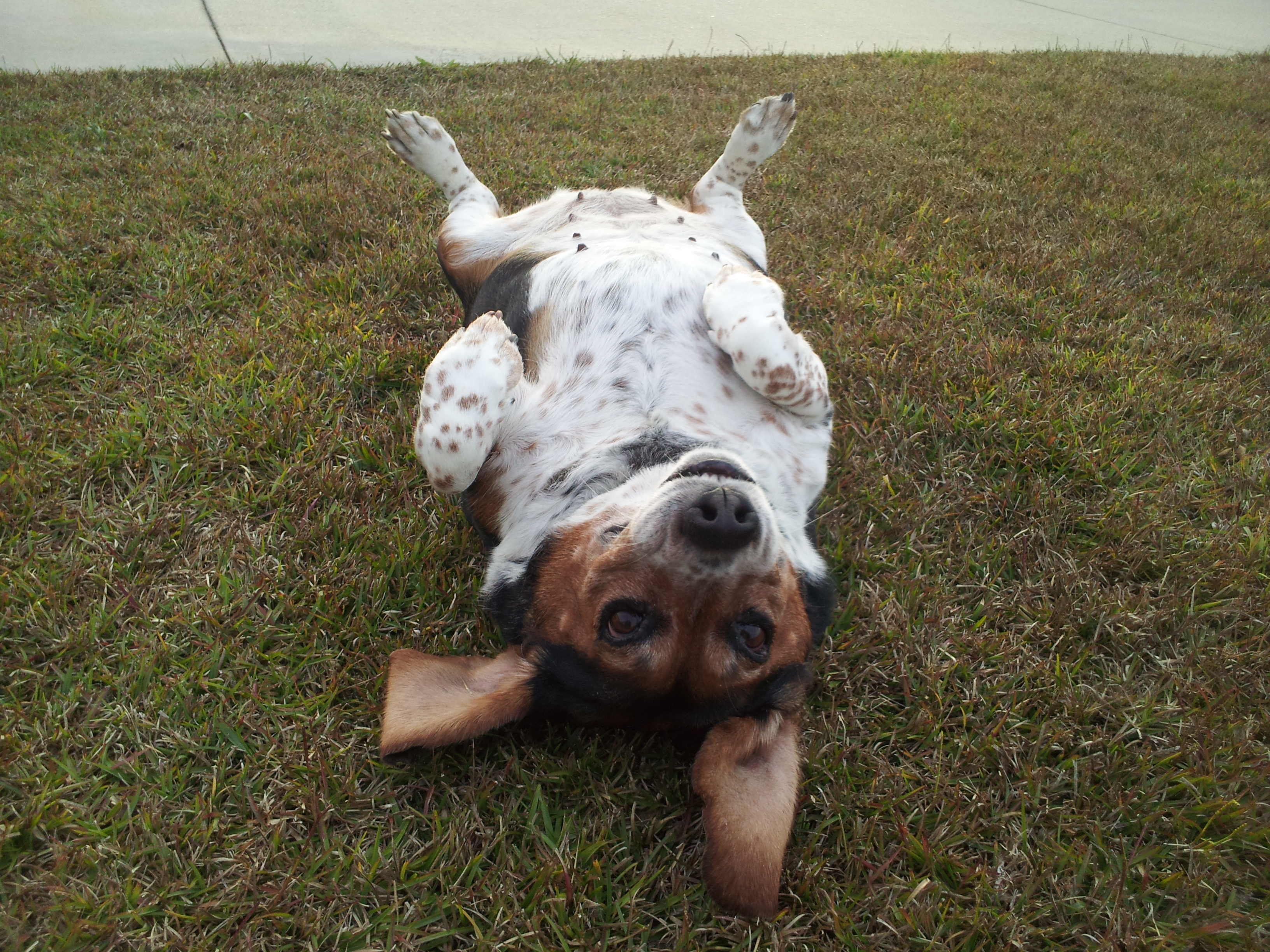 And here's Daisy! Willy's latest friend. Daisy is part bassett and part beagle. She is STUBBORN! Daisy came to us from another family that wanted a good home for her. We had her fixed and she started packing on the pounds, yes we gave her treats and people food too so that didn't help! Then in April Daisy blew out her left back ACL and $3000 later she now has lots of metal to keep her going although not as good as before. We're working on her weight to slim her down and take some of the added pressure of the leg. Daisy likes food and gives a good howl/bark to let us know. She's funny at times but mostly likes sleeping away with Willy who is now 16 years old. Daisy was born in 2003.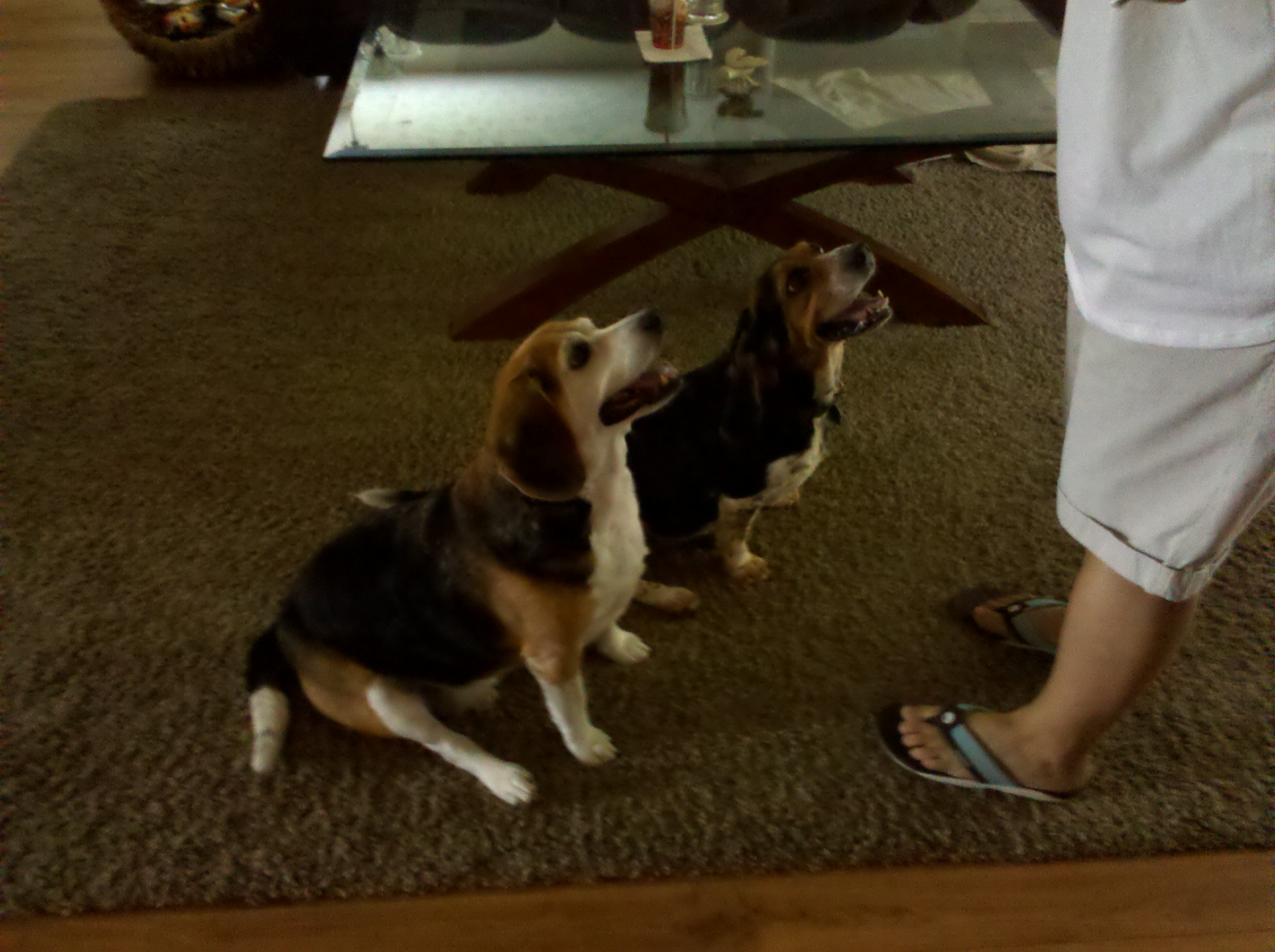 Daisy and Willy on their first weekend together. Of course they are begging for treats!!
Daisy at Halloween playing a bumble bee. We don't think they liked the costume but then again didn't seem to care.